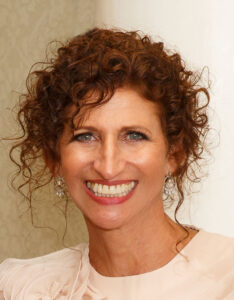 Ima, (Momma in Hebrew) to 7 sons, avid dog-lover and rock climber, MindiMeira serves many as Life Coach, Personal Trainer and Yoga Instructor. Her mission is to teach each one of us to deeply know our inherent worth, and how to self-direct loving kindness, so that from a full cup we can each see others true essence, and bring peace to the world.
MindiMeira offers solid support as she shares tools amassed over decades for strengthening physical, spiritual and emotional well being. Her work inspires clients to take the next action steps towards empowerment, towards achieving their dreams and goals, and facilitates discovery of authentic self….while having fun!!! MindiMeira addresses all levels of health and well being through coaching, consulting, yoga personal training and nutrition!
Education, Credentials, Experience:
Health & Wellness Coach at Sinai Hospital, Oct 2018-Present
Bmore Health Coach, Empowering All ages to their Fullest Potential of Health & Wellbeing 2008- Present
Certified Clinical Trauma Specialist July 2021
Certified Accredited Professional Counselling for Sexual Abuse June 2021
Certified Accredited PTSD Counseling May 2021
Certified Disaster Recovery Coach, fiacoaching.com Summer 2020
Yoga for Memory Maintenance, Liz Heffernan (Soma Yoga Institute & Better Living Yoga) June 2019
Yoga for Pelvic Floor Health, Allison Rissel March 2019
Bredesen Trained Coach, Certified Cognitive Decline Reversal Coach (Functional Medicine Coaching Academy) March 2019
Certified Comfort Touch Doula (DONA) April 2018
Certified Kidding Around Yoga (KAY) Certified & Yoga Yeladim Instructor, February 2018
Certified Birthing Companion (Doula) December 2017
Mindful Movement & Meditation Instructor at Darchei Noam Montessori, 2017-2018
ACE Certified Nutrition Fitness Specialist, Sept 2017
Professional Dogsitter rover.com July 2017-Present
The University of Maryland Center of Integrative Medicine Certified 500 level program Yoga Teacher Training, Nov 2016
Healing Pathways, Certified Reiki Master, May 2016
Fowler Academy, Certified Professional Life Coach, fiacoaching.com May 2014
Institute for Integrative Health, tiih.org, Winter 2013-2014
Yogali Institute, www.yogali.net, Certified Alliance 200 level Yoga Instructor, May 2013
Independent Study with Fred Hahn, founder and author of The Slow Burn Fitness Revolution, www.slowburnfitness.com, 2009
ACE (American Council on Exercise) Certified Personal Trainer, Feb 2007-present
Office Manager Blaxberg Family Chiropractic 1994-2013
15 years SAH Wife, Stepmother, Mother, 1993, Mom to Seven Sons
University Santa Monica, Associates Degree in Family & Child Counseling, 1992
Loyola College, MBA International Marketing & Finance 1991
Goucher College, BA Management 1988

Fun, Personal Trivia:
Hobbies: Needlecrafts, especially Cross-Stitching, Scrapbooking, Baking, Rock Climbing, Paddle Boarding, Kayaking, Dog Sitting, Horseback Riding, Yoga, Meditation, Bubble Baths (it's a fine art!), ANYTHING with my Sister, Walks (especially on the beach), Gardening, Painting, Jogging, Pumping, Baseball (especially HITTING), Traveling, and I admit it, Pokeman Go!!
Favorite Color: Teal and Deep Ocean Blue and Eggplant and Plum Purple
Favorite Food: Swiss Chard, BBQ Chicken, Grilled Steak, Papaya with Lime and Dark Chocolate (not all at the same time!)
Favorite Songs: The Champion-Carrie Underwood, Glorious-Macklemore, May the Long Time Sun, What Doesn't Kill You Makes You Stronger-Kelly Clarkson, Power by Will.i.am and Good Feeling -Flo Rida. I also have listened to Dream Spiral by Hilary Stagg for over 20 years now (the calming musical theme to all 6 of my labors), teach my Gentle Yoga to Inner Calm by Lifescapes and Restorative Yoga to Stanton Lanier's gorgeous piano.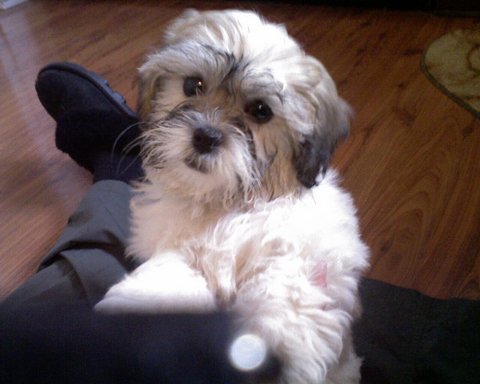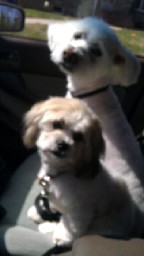 The Yoga Studio is in my pet-friendly home. Schnappsie (our rescue dog) passed in 2015. Cookie (Bichon-Shi Tzu) is 8 years old in 2019, hypoallergenic and does not shed. She is occasionally available for hugs and kisses after class.