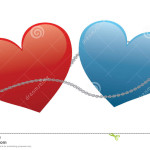 By MindiMeira
July 2015
Hearts connected
Through it all
No matter the challenge
Whatever the stall
Confused but determined
Undermined by the past
Resentment always hovered
Finally, gone at last.
Together, but
no parts collide
Triggered!
No key to ignite the ride.
A week of clear communication,
Then adored, a bouquet of love
Really long talk about the past
All gifts from above.
Gone the defenses
Free of disbelief
Energetically changed forever
Palpable, the relief.
Calm and relaxed
Settled, it's nice.
Frantic chase done forever
no more just a roll of the dice.
I'm home.  Free
Here. I'm good.
My Guide, thank you for bringing me
To my Self, knew you would.